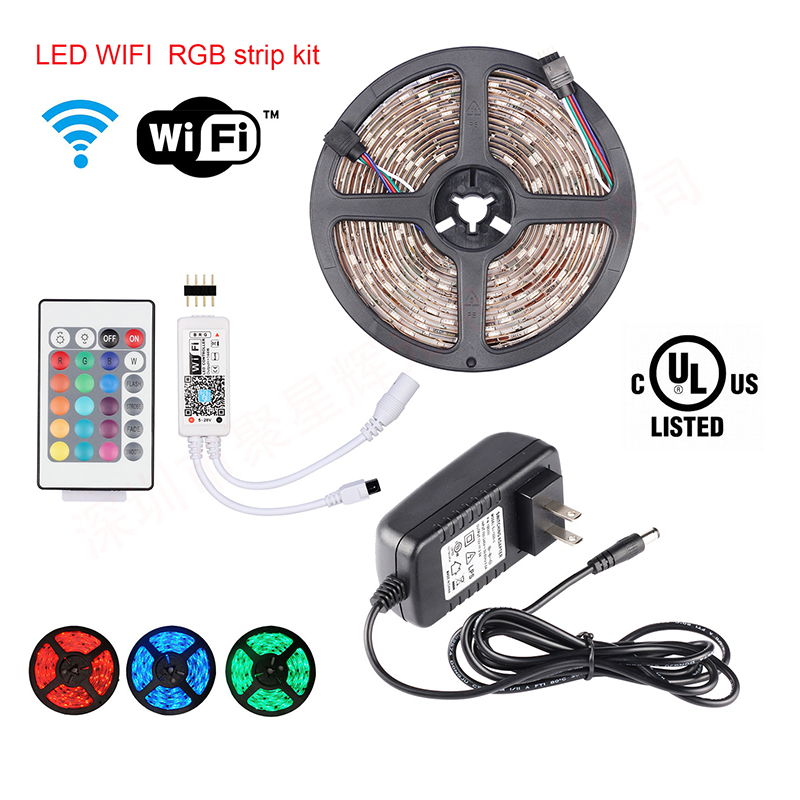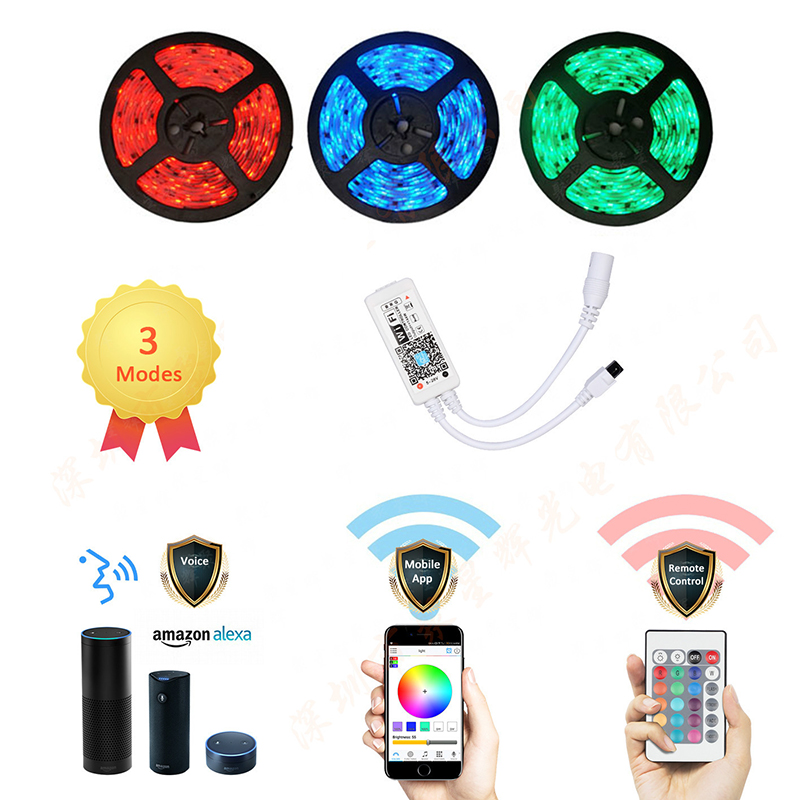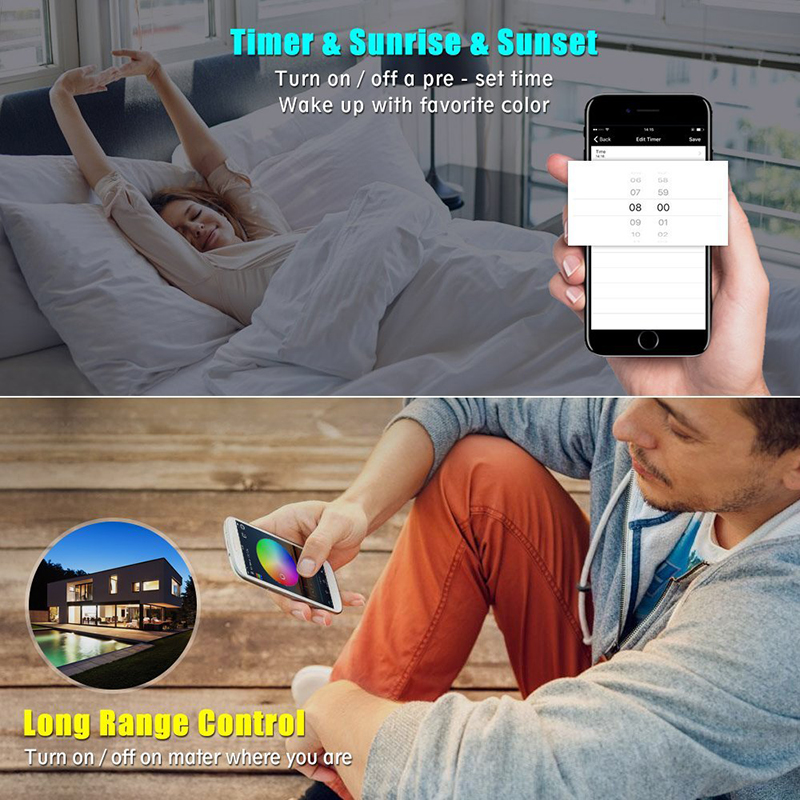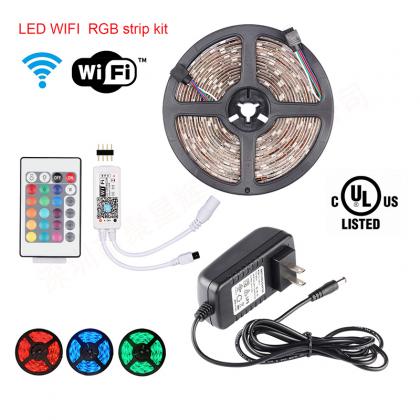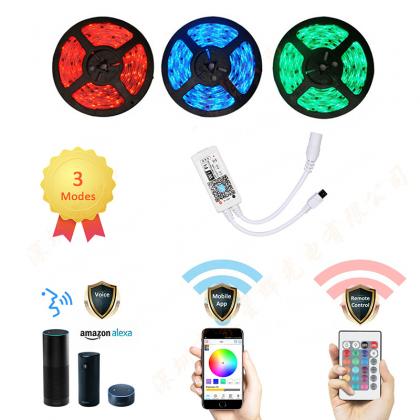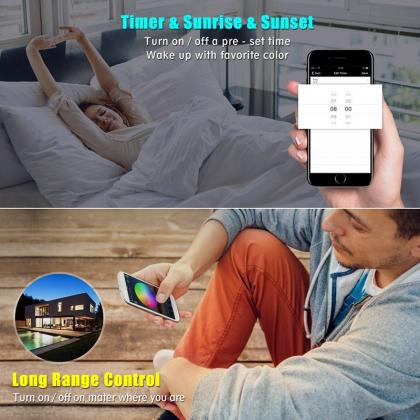 New Wifi Smart Led Light Strip Kit Works with Amazon Alexa, Wireless Smart Phone Controlled Waterproof SMD 5050 16.4Ft(5M) 300 leds RGB Rope Lights
---
Name:
New Wifi Smart Led Light Strip Kit Works with Amazon Alexa, Wireless Smart Phone Controlled Waterproof SMD 5050 16.4Ft(5M) 300 leds RGB Rope Lights
Product Description
New Wifi Smart Led Light Strip Kit Works with Amazon Alexa, Wireless Smart Phone Controlled Waterproof SMD 5050 16.4Ft(5M) 300 leds RGB Rope Lights
Specification:
LED Type: 5050 SMD LED
LED Quantity: 300LEDs
Light Color: RGB
Working Voltage: DC 12V
Rated Power: 14.4W/m
Working Temperature: -30°C ~ +45°C
View Angle: 120°
Length: 5m / 16.4ft
Lifespan: 30,000 - 50,000 hours
Waterproof rate: IP20
Application:
1.Widely used for home decoration use, hotels, clubs, shopping malls
2.Architectural decorative lighting, boutique atmosphere lighting
3.Extensively applied in Backlighting, concealed lighting, channel letter lighting
4.Emergency & security lighting, advertisement sign lighting
5.Decorative lights for holiday, event, show exhibition
6.Applicable for automobile or contour lighting
Installation:
1. Get all accessories ready on the clean and dry surface such as AC adapter, Light rope and manual switch or double tape if necessary.
2. Connect the AC adapter to the manual switch.
3. Then connect the manual switch to the led rope, pay atttentin to the arrow mark on the connector. (* arrow to arrow *), It must be aligned well. Otherwise it is not working.
4. Dowload the APP by scanning the QR code in the guide.
5. AC adapter connect to your socket. then the led light rope will flashing quickly. Please press the manual switch for 5S if not flashing for resetting.
6. Installation based on the guide included in the product package.
Package included
1 x 5M led strip light
1 x WiFi Signal receiver
1 x 24key Control board
1 x 12V Power supply